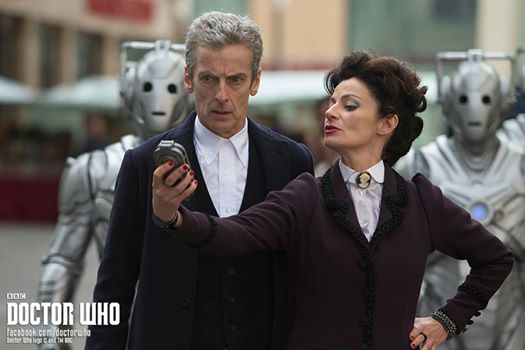 Achieving viewer engagement for the BBC's primetime drama series
Science fiction drama Doctor Who is one of the BBC's best-known television productions.
In this case study, we analyse the 2014 season finale: which content received the most viewer engagement on Facebook and Twitter and the campaign's strengths and weaknesses.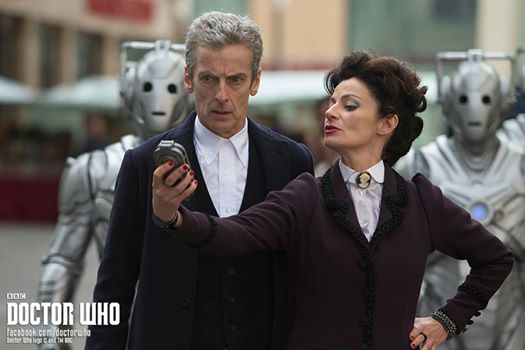 Viewing figures and Twitter engagement
The finale episode attracted 5.45m viewers for the live broadcast. This compares with 6.8m for the season opener, which introduced Peter Capaldi as the new Doctor Who. The series had an average of 5.3m viewers per episode over its run.
The Kantar Twitter TV Ratings, which measure Twitter activity for UK television, ranked the finale at 5th place in its Weekly UK Top 10 Programmes. The ratings showed there were 14,400 unique authors tweeting about the episode, posting 34,800 tweets. These generated 4.5 million impressions and were seen by a unique audience of 572,400 individuals.
BBC social media activity during the broadcast
The BBC regularly posted content on Twitter and Facebook during the live broadcast, via its official accounts for the BBC One TV channel. This mainly comprised images, with a few video clips and one viewer poll. (The Doctor Who programme accounts posted content before and after the live transmission.)
Top 5 social media posts, ranked by user engagement
The table below depicts the top five items of content, ranked by user engagement on Facebook and Twitter, with comments from Futurescape. The content items were all originally posted during the live broadcast of the finale, between 8pm and 9pm on Saturday November 8, 2014. The engagement levels were analysed 24 hours later, on Sunday.
Top 5 Doctor Who Posts on Facebook and Twitter, by user engagement
#1

"⋈⋈⋈⋈⋈⋈ = cool Doctor Who" (original caption)
12,936 likes / 750 shares / 218 comments
Futurescape: Fans on Facebook responded very positively to popular character Osgood (right) and her Doctor Who-style bow tie.
"Never trust a hug…"
1,100 retweets / 942 favourites
Futurescape: With 1,100 retweets, this tweet had almost twice the engagement of the #2 ranked Twitter post, which had 591 retweets.

#2

"Never trust a hug…"
10,466 likes / 1,445 shares / 182 comments
Futurescape: An emotional moment between the Doctor and his assistant Clara near the end of the episode.
"⋈⋈⋈⋈⋈⋈ = cool Doctor Who"
591 retweets / 608 favourites
Futurescape: Many fans strongly identified with Osgood, who was later killed by the evil Missy.

#3

"Doctor Who: Christmas Special Teaser. Introducing Nick Frost as Santa Claus…"
8,806 likes / 2,181 shares / 342 comments
Futurescape: The post linked to a video trailer for the Christmas special, guest starring Nick Frost as Santa.
"Like bow ties, emotions are cool."
557 retweets / 617 favourites
Futurescape: One of several images posted by BBC One on Twitter during the live broadcast, but not on Faceboook.

#4

"Our Doctor. Our hero. Doctor Who"
7,075 likes / 569 shares / 67 comments
Futurescape: A key speech from the Doctor.
"Our Doctor. Our hero. #DoctorWho"
555 retweets / 573 favourites
Futurescape: Who the Doctor is and what he stands for.

#5

"The Missy Masterplan becomes clear…"
5,965 likes / 229 shares / 106 comments
Futurescape: The image shows Matt Smith, who played the previous Doctor.
"Well Twittersphere, what do you think about Danny's decision at the end of the episode? #DoctorWho"
491 retweets / 265 favourites
Futurescape: Voting via Twitter on whether character Danny was right to sacrifice his life.
Facebook won for per-post engagement
The Top 5 charts show there was a much greater level of viewer engagement per post via Facebook than Twitter.
Assuming Facebook Likes are directly comparable with Twitter Favourites, then the top post on Facebook (bow ties) received 12,936 Likes, while the top post on Twitter (Never trust a hug) had 942 Favourites.
Facebook's dominance may be attributable to several factors. It has a significantly larger user base compared with Twitter. Globally, Facebook has 1.35 billion monthly active users, while Twitter has 284 million. It is also possible that users are more habituated to Liking content on Facebook, as compared with Favouriting content on Twitter.
Content
The BBC distributed a considerable volume of top quality content during the live broadcast. This was mainly in the form of still images, with key quotes overlaid. There were a small number of short video clips from the finale, plus the trailer for the Doctor Who Christmas special episode. Viewers were advised well in advance where to find the live posts and how to avoid seeing spoilers.
Room for improvement
However, there were some aspects of the BBC's Social TV activity which might have been handled better.
Multiple social media accounts
As a major broadcaster, the BBC has a variety of official accounts on social media. It used the Doctor Who programme accounts on Facebook and Twitter to engage the show's fans in the build-up to the finale and afterwards.
However, it expected viewers to follow the BBC One channel accounts during the show's live broadcast.
It is understandable that the BBC would want people to "tune in" to a channel's account rather than a programme's account. This would enable the content to reach casual viewers as well as hard-core Doctor Who fans. Yet it almost certainly led to some confusion amongst social media users as to which account to follow at what time.
Too many hashtags?
Similarly, there was a proliferation of hashtags, some official, some user-generated. These included:
#DoctorWho – the show itself
#DeathinHeaven – the episode title
#Whoday – a hashtag indicating Saturdays as Doctor Who viewing days
#Missy – the leading villain
None of these trended on Twitter during the show's live broadcast. The one hashtag which did trend, and only 10 minutes before the end of the show, was #DoctorWhoFinale. This was apparently what Twitter users themselves had collectively agreed on.
As with switching between social media accounts, too many hashtags probably prevented any single one trending and gaining more visibility on Twitter.
Broadcasting content, rather than engaging with the viewers?
The BBC's social media effort in the UK relied mainly on the regular posting of professional content from the show itself.
BBC America, by contrast, also looked to engage directly with the viewers.
In the run-up to the finale's broadcast, their more conversational approach included asking viewers to share pictures of the food they were making for their viewing parties, with the hashtag #DWPrepParty.
They also invited viewers to send in selfies of themselves getting ready to watch the finale, with the hashtag #season8selfies, and promised to retweet them.
These ways of involving viewers effectively embraced the authenticity of social media and made for a warmer feel to the finale's Social TV experience as a whole.
Where were the cast and crew?
Also notably absent was any social media activity by the cast and production team before or during the live broadcast. Only episode director Rachel Talalay contributed three tweets.
The BBC instead promoted the Doctor Who Extra behind-the-scenes programme, which viewers could watch online via the BBC iPlayer immediately after the finale ended on TV.
Similarly, the BBC has not commissioned a broadcast TV talk show about Doctor Who, comparable to The Xtra Factor for The X Factor or The Talking Dead for The Walking Dead.
The absence of both production team social media activity and a talk show may be in part attributable to a strained relationship between the current Doctor Who showrunner Steven Moffat and some particularly critical fans. Moffat left Twitter in 2012.
Nevertheless, it seems that more could be done to have the cast and crew participating directly via social media and on TV, given that Doctor Who is one of the BBC's leading television series.
For TV, digital and advertising professionals
Futurescape's comprehensive The Snapchat Report provides key analysis and essential data for creating winning strategies and innovative content in mobile TV.
TV for the mobile-first generation
The first critical and independent appraisal of how international television broadcasters are innovating original TV content and formats on mobile, partnering with Snapchat.
The Snapchat Report covers:
Developing new creative and commercial opportunities
TV content and business strategies for mobile
Competitive advantage from leading innovation
Original shows and formats on Snapchat
Access in-depth analysis, broadcasters' strategies, Snapchat TV shows and new formats, advertising opportunities and key data: 133 pages, 29 tables and charts.