The BBC is premiering a made-for-Snapchat show to promote the launch of its flagship nature documentary series Planet Earth II on broadcast television in the USA and Canada.
How are leading TV broadcasters innovating with Snapchat? Get full analysis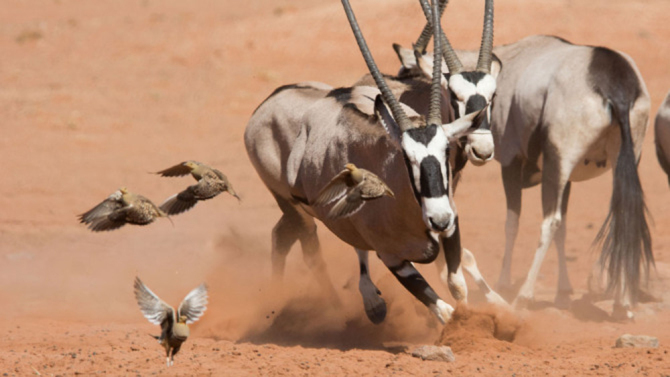 The first Snapchat episode debuts on February 17, the day before Planet Earth II airs on TV. The BBC aims to use Snapchat to drive tune-in for TV viewing, particularly from Snapchat's Millennial users. Figures released by Snapchat for its IPO state that it has 60m daily active users in the USA and Canada together.
The Snapchat shows have been produced by BBC Worldwide, the BBC's commercial arm, specifically for the mobile app. They were created in Snapchat's preferred vertical video format and run for between four to six minutes. The series is the first to air on Snapchat with binaural recording. This technique records sound with two microphones to offer viewers 3D stereo quality.
The Snapchat shows follows the same themes as the television production (Islands, Mountains, Jungles, Deserts, Grasslands and Cities) and features previously unseen footage shot for the TV series.
They will appear in the Discover section of the Snapchat app, which hosts content from other leading broadcasters and publishers. They will also incorporate advertising. Investment bank Goldman Sachs is one of the sponsors for the first episode.
The Planet Earth II deal, between Snapchat and BBC Worldwide, is the latest in a series of partnerships in which major international television companies are making original TV content exclusively for Snapchat.
In December last year, Disney-ABC Television agreed to create new shows for Snapchat, while Turner Broadcasting expanded an existing relationship. Other leading TV broadcasters already making Snapchat productions include NBCU, Viacom's MTV and Comedy Central, National Geographic, ESPN, Sky Sports, Sky News and CNN.
Snapchat offers both unique opportunities and significant challenges for television companies in conceptualizing, producing and monetizing TV shows for social-mobile viewing.
Are you developing a Snapchat content and marketing strategy for TV?
Futurescape's comprehensive Snapchat report helps media executives with key analysis and essential data for creating winning strategies and innovative content.
This report is the first critical appraisal of how major television broadcasters are innovating original Social TV content and formats, partnering with Snapchat.
New creative and commercial opportunities
Emerging Social TV strategies
Competitive advantage from innovation
Television's pioneers in the new Social TV
Access in-depth analysis, broadcaster strategies, full Snapchat timeline, key data: 110 pages, 27 tables and charts.