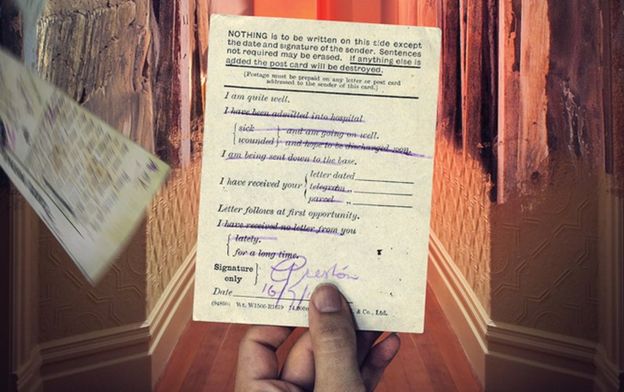 The BBC Proms will enter virtual reality for the first time, with a production which accompanies an orchestral work commemorating WW I, Five Telegrams.
The VR experience, Nothing To Be Written, will put viewers in the shoes of the soldiers and their loved ones, contrasting the horror of the trenches with the quiet dread of their families as they waited for news to arrive.
The production is inspired by the multiple-choice postcards sent home from the trenches.
The film will premiere to a live audience at Imperial College, across the road from the Royal Albert Hall, on 21 August.